Ontario, Canada based multi-talented artist of Nigerian heritage,  Komi Olafimihan's  unique conceptual work is beyond the ordinary. His work speaks of very detailed stories as he incorporates his architectural knowledge, artistic flair and mental depth  to create masterpieces that are an expression of his ingenious mind, the astute creative that he is.
He says "Art is Life"…
About Komi Olaf – Artist – Poet – Architect
Komi Olaf is a visual artist and poet currently living in Toronto. As a master's graduate of Carleton University's School of Architecture, his training as an architect directly influences his draftsmanship and manipulation of light and space. His work is based primarily in acrylic and explores the dialogue created through the juxtaposition of images concepts and identities.
His works have been featured in shows at the Royal Ontario Museum in Toronto and the National Arts Center in Ottawa. He has also received several awards pertaining to his works including the Empowerment and Success Award presented by the then Governor General of Canada Michaelle Jean in 2010 and the Student Award for excellence presented by the Canadian Architect Magazine in 2009.
Komi is a strong believer in the synonyms that exists between images, philosophies and concepts.
Artist Statement

My work is an extension of who I am. A direct representation of my character and experiences. While I was completing a Masters in Architecture, I developed a passion for both painting and poetry and I have been on a mission to fuse these three elements ever since.

Drawing from the various skills and techniques I have been acquiring over the years, I strive to create unique, inspirational and original work that captures the history of African people and the mind-set of the younger generation. As a Canadian immigrant and a Nigerian in Diaspora, I tend to focus my art on the juxtaposition of unrelated images to produce new meaning. My personal experiences such as the religious conflicts plaguing Nigeria have also had an impact on the work I create.

Ultimately, I would love my work to offer insight into the thoughts of the new generation of artists emerging out of the Diaspora. I want to tell a different story with my work, one that captures the complexities of my African and Canadian heritage as well as sparks the conversations that can inspire change and build a bridge of unity.
Some of his works that caught my eye 
From the Afro Collection
*************************************************************************
**************************************************************************
*************************************************************************
And I remember this one of 'Kermit the Frog' going viral on instagram, turned into several memes by internet users, such a great discovery to know  who the original artist is.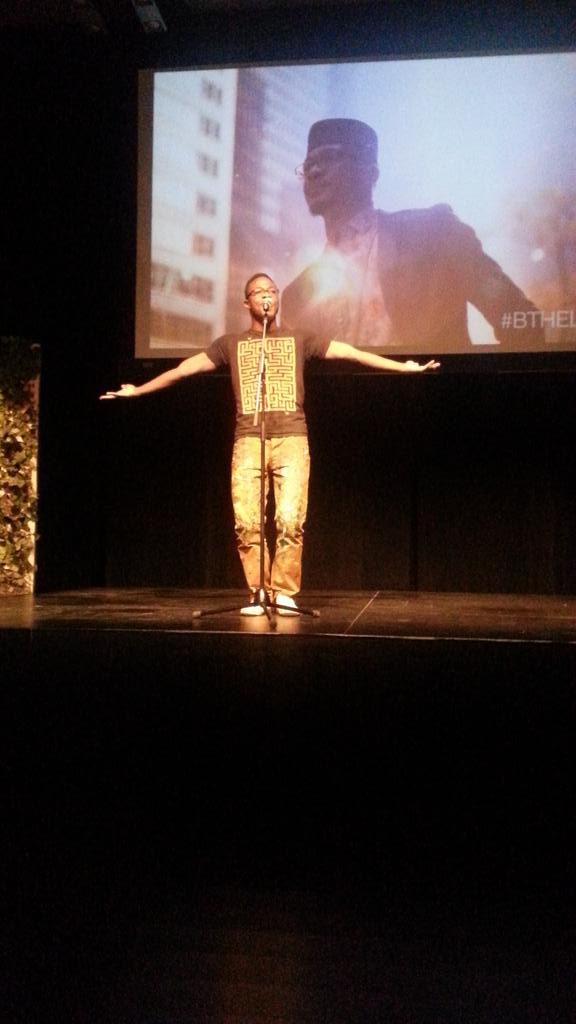 Komi Olaf. Spoken Word – Love
For more info and to stay updated on Komi Olaf's projects –