What is the Africa39 Project?
The Africa39 Project is part of the series of events and programs celebrating Port Harcourt's selection as UNESCO World Book Capital for 2014 .Port Harcourt City in Rivers State, Nigeria was conferred the status of UNESCO World Book Capital in 2014, the first African city south of the Sahara to have such a status.
Following a submission call December of last year by Binyavanga Wainaina, coordinator of the Africa39 Longlist; the Kenyan author was looking for 120 of the most promising fiction authors. And this month, Africa39 announces 39 of the most promising African writers of fiction under the age of 40.
The Africa39 Project is a partnership between the Hay Festival of Literature & the Arts Ltd., UK; and the Rainbow Book Club (Port Harcourt, Nigeria). The Africa39 Project aims to "discover adventurous young Africans who will redefine our literary ecosystem in the future". Wainaina created a longlist that is at least 50% female, as well as one which provides for writers writing anonymously for safety reason and those who compose in Braille. Writers of all genres of prose fiction were encouraged to apply.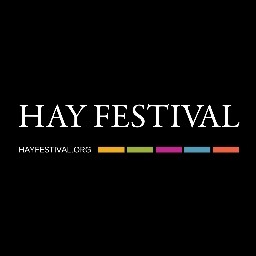 Africa39 seeks to produce a possible snapshot of our shared African future. Some countries have a recent vibrant writing culture in African languages. The long-list panel is committed to reserving a minimum of 25 places in the long-list for writers under 40 who have written fiction in any African language.
The selection of the 39 writers is made using the following criteria:
• The writers are chosen by a panel of well-known judges
• The selected writers have to be under the age of 40 and to come from the region or diaspora
• The selected authors need to have at least one work of fiction published and potential for development
• Publishers, literary agents and critics from all over the world are consulted to create the longlist of authors
The judges selected from up to 200 submissions researched by Binyavanga Wainaina, founder of the Nairobi-based literary magazine Kwani?, and the writers names will be featured in Port Harcourt and at the London Book Fair in April 2014.
We have entered into this long-list making project with an openness to non-traditional ideas on what is "a published writer", and are therefore open, even in this short time, to discover adventurous young Africans who will redefine our literary ecosystem in the future. – Africa39
Read more about the project here 
Congratulations to all who made the list which includes ADICHIE NGOZIE, Chimamanda; BABATUNDE Rotimi;  BREW-HAMMOND, Nana;  SHONEYIN, Lola; FOLARIN, Tope; SELASI Taiye among others, see full list here. Their entries will be published in the Africa 39 anthology.
Beautifully Dreaming… Positively Doing..
xoxo
Tosinger